Welcome
This is the first of many posts I hope where I will be updating you on what is happening at our distillery.
As you may know we had a slight hiccup during setting up for our new Gin, but now we have the name of our Gin, and our new still "Lucy May" is in full operation.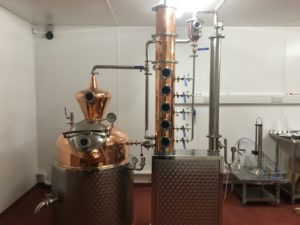 We are super excited about 2019 and hope you will come along for the ride, we are going to be at a number of country fairs and shows this summer, we are currently booked for a few Gin Evenings, and we are currently looking at a few small Gin Festivals. We could always do with more opportunities, if you are looking for a Gin Experience either at your work, local pub, or any other venue please call me 07951 828030.
We are working on a few flavoured Gins to spice up your life, including Parma Violets, Rhubarb and Ginger, Raspberry, Adlam Apple and Blackberry, and of course Sloe Gin. We are always interested in any flavours you find which you think will be worth having a look at, contact me on my email gary@jpadlamgin.co.uk 
We have a fantastic new label with panoramic images of the Yorkshire Dales on the inside, we need more images, and will be running a competition to get you all involved keep an eye on our Facebook Page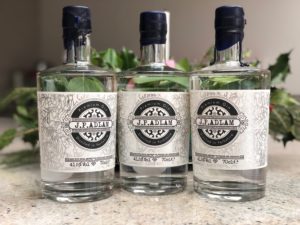 We hope you like our update, over the next few weeks we will tell you the story from the beginning and also what is happening at the distillery, if you have any questions in the meantime contact me on any of the modes of communication above.
Many thanks
Gaz